EMR emerged as a small startup company in 1988 with three employees. From its inception, EMR's story is one of leadership, and our history continues to be characterized by the imprint of outstanding individuals — beginning with two of the firm's founders, Mike and Connie Cook.
EMR began over 30 years ago as a Washington-based environmental firm providing asbestos management services, environmental consulting, and industrial wastewater treatment plant operation and management services to the railroad industry. As the service needs of our customers continued to expand, so did our company. Today, headquartered in Niceville, FL, EMR has grown into an award-winning, globally recognized company that provides expanded services for environment, construction, and emergency management and response.
Along the way, EMR received awards for the SBA National Small Business of the Year, SBA Region 7 Office 8(a) Graduate of the Year, BNSF Distinguished Supplier Award, Greater Kansas City Chamber of Commerce Top 10 Small Business, and the SAME National Small Business of the Year.
1988:
Environmental Management Resources, Inc. established in Washington
1989:
EMR's corporate headquarters were moved to Lawrence, KS to better serve our railroad customers; office locations included Washington, Kansas and Nebraska
1990:
EMR completed the first bioremediation project in Kansas for a COOP in Garden City, KS
1991:
EMR added UST removal and hazardous waste disposal options for our railroad customers
1992:
EMR opened an office in Duluth, MN to meet the demand for services per customer request
1993:
EMR implemented two years of research and development activity when we opened a large waste minimization project in Superior, WI
1997:
EMR opened an office in Fort Worth, TX to support its railroad customers
1998:
EMR opened offices in Chicago, IL and Minneapolis, MN to provide environmental and emergency response services to its customers
2002:
EMR named SBA Small Business of the Year
2003:
Changed our name from Environmental Management Resources, Inc. to EMR, Inc.
2005:
EMR was awarded a $12 million emergency response contract to clean up some of the hardest-hit areas of New Orleans following Hurricane Katrina
2007:
EMR opened an office in the Florida Panhandle to better serve government and railroad customers
2008:
EMR was awarded the $100 million joint total acquisition value (JTAV) AFRC Command Wide Operations and Maintenance Project Execution contract; awarded Distinguished Supplier Award from BNSF Railway
2009:
EMR was awarded the $3 billion JTAV AFCEE Worldwide Environmental Restoration and Construction Contract; named a Top 10 Small Business by the Greater Kansas City Chamber of Commerce
2010:
EMR completed a $20 million contract in response to the BP Oil Spill in the Gulf of Mexico (EMR's largest single project to date)
2011:
EMR received the SAME National Small Business of the Year Award; named a Top 10 Small Business by the Greater Kansas City Chamber of Commerce
EMR awarded Hangar 57, Repair and Modernization at NAS Corpus Christi, TX. This task order was the first project awarded to EMR under the NAVFAC SE, Gulf Coast Mini MACC
2013:
EMR awarded P123 Renovation Q4 Barracks and Lakeside BEQ A, located at Pascagoula, MS for NCBC Gulfport, MS. This was another successful project completed for NAVFAC SE under the Gulf Coast Mini MACC
EMR also awarded Q4 Repairs to Corry A School BEQs 3707 & 3708 at Corry Station, NAS Pensacola, FL for NAVFAC SE
2015:
EMR was awarded two design-build IDIQ contracts: NAVFAC Mid-Atlantic D-B, D-B-B MACC for Hampton Roads Region, VA ($95M program), and USACE Mobile D-B MATOC for Central and South Florida Region ($499M program)
EMR Awarded Renovate Lodging Facility B802 at Dobbins Air Reserve Base in Marietta, GA. This was the first of two successful projects completed at Dobbins
EMR awarded Destin Executive Airport Air Traffic Control Tower (ATCT) in Destin, FL for the Okaloosa County Board of County Commissioners. This project received an award in recognition of outstanding achievements in airport aesthetics, safety, and service in the state of Florida.
2016:
EMR was awarded four projects under the IDIQ NAVFAC Mid-Atlantic MACC, including the Renovate Navy Gateway Inns and Suites (NGIS), B225 at Dam Neck Annex in Virginia Beach, VA, and the NEX Fleet Store / Gas Station at Northwest Annex in Chesapeake, VA
EMR was awarded the contract for the construction of the Eglin AFB ARFF Development Facility at the Destin-Fort Walton Beach Airport by the Okaloosa County Board of Commissioners
2017:
EMR was awarded the Design-Build P723 Corry Station A-School Unaccompanied Housing Facility at NAS Pensacola by NAVFAC SE for $17 million
2018:
Corporate headquarters were moved to Niceville, FL. following a change of ownership to Darren McDorman, EMR's current President.
EMR awarded two new projects at Eglin AFB, FL: Terminal Engagement Center (TEC) for the Mobile District USACE and Project FTFA 16-1182 to Renovate Building 18-C to SCIF / SAPF standards for the 53rd Wing, Eglin AFB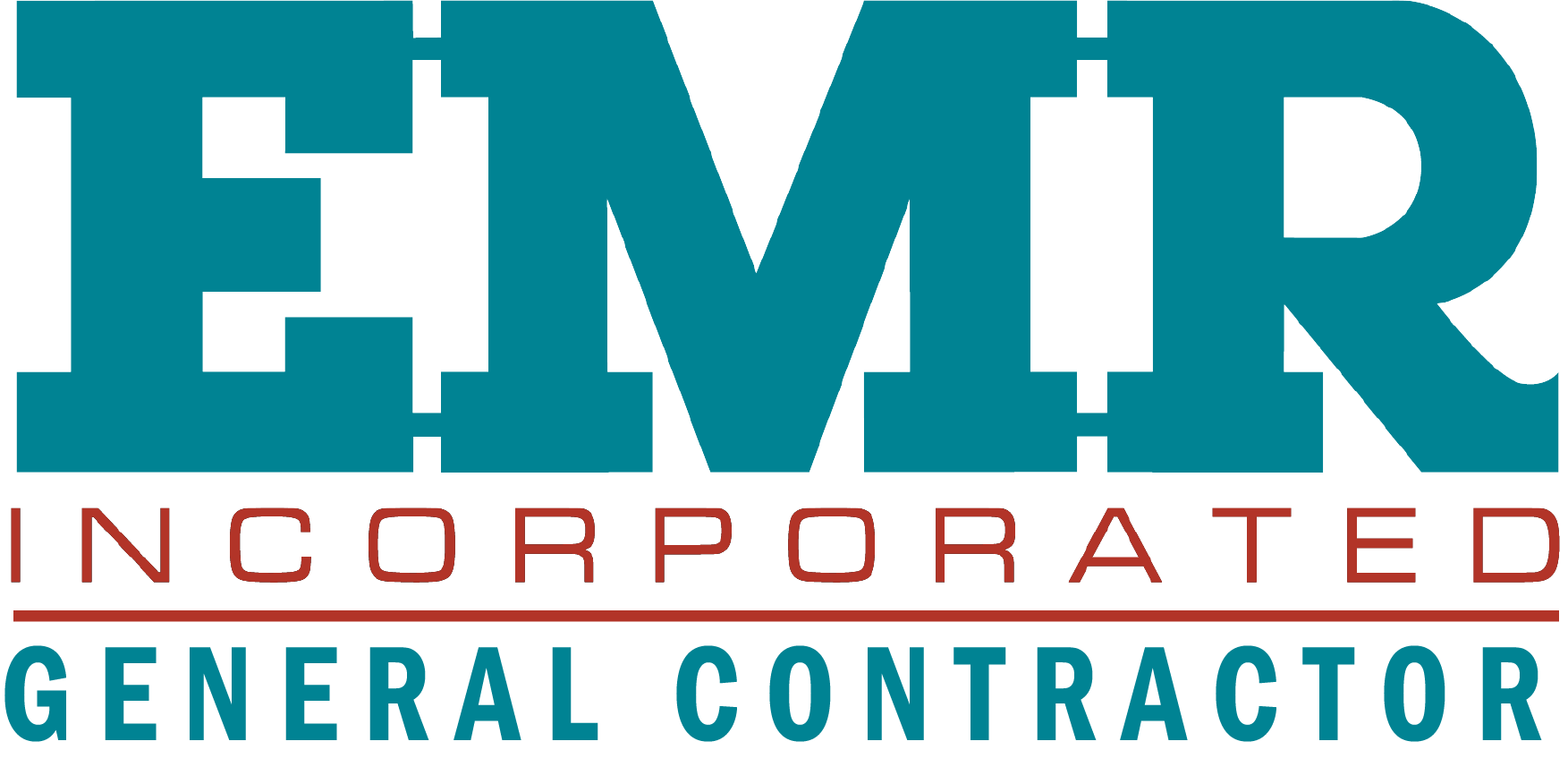 If you have any questions or would like any additional information please click the button below.