Renovate Q4 Barracks and Lakeside BEQ "A" Phase II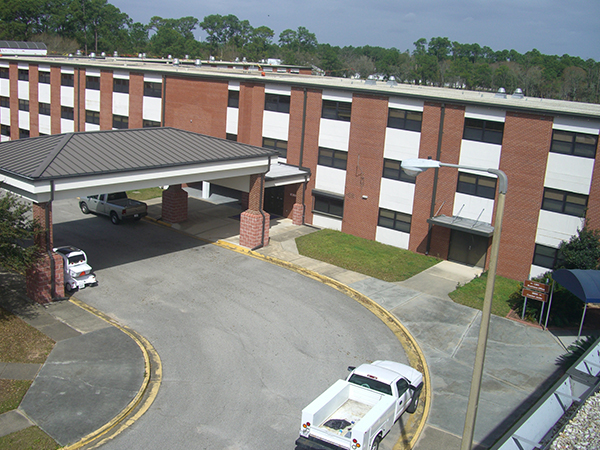 Location: NCBC Gulfport/Lakeside Complex, Pascagoula, MS
Client: NAVFAC Southeast
EMR was awarded this task order to repair and replace aged, damaged, and deteriorated facility components for Building A and the connector to Building B at the Lakeside Bachelor Enlisted Quarters. Building A is a three-story 85,000 square foot structure. The second and third floors have 88 bedrooms for the sailors and the first floor is the common area, which houses the fitness club, restaurant, entertainment areas, office, and storage. 
The main focus of the project was to replace the existing HVAC system, which had become inefficient and caused mold concerns throughout the building. The renovation also included a new entrance, roofing, site drainage, and the associated removal and replacement of ceilings and finishes required to accommodate the HVAC replacement. The new entrance included a new airlock vestibule at the main building entry for Building A and also provided the associated sidewalk and entrance paving required. 
Prior to the replacement of the HVAC system, EMR placed 85,000 square feet of floor protection and more than 220,000 square feet of wall and furniture protection to assure that all existing finishes and furniture was safeguarded during construction. The administration and security departments were temporarily relocated during construction phasing, ensuring that they were never without air conditioning, heat, and/or power. 
Sustainable design was integrated into the development and construction of the project through the use of items such as energy modeling, use of Energy-Star appliances, an energy compliance analysis to verify minimum 20 percent energy reduction goals below the pre-renovation 2003 "Commercial Buildings Energy Consumption Survey" baseline, and a lifecycle cost analysis of alternatives, in accordance with UFC 3-400-01: ENERGY CONSERVATION.