Replacement of Runway 19 Approach Lighting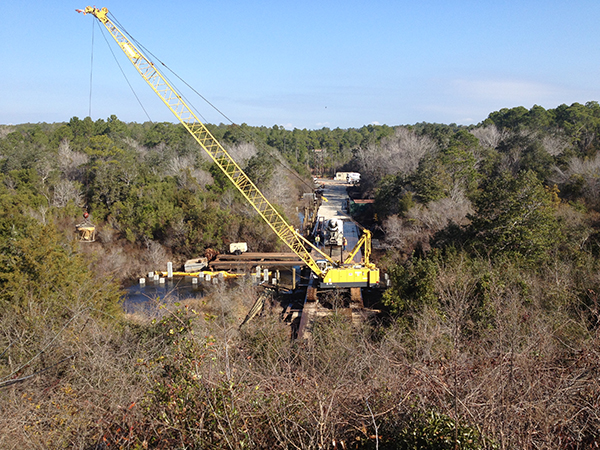 Location: Eglin AFB, FL
Client: Department of the Air Force
The replacement of runway approach lighting at Eglin AFB Runway 19 included new pilings, concrete caps, light towers, approach lights, electrical controls, a wood access walkway on timber piles, and wetland impact mitigation. The project also required the shutdown of Eglin's main runway, Federal Aviation Administration permitting, design of pile-supported temporary access bridges, design and installation of temporary crane access, design of traffic diversion, and precision demolition of the existing system. 
Since the existing approach lighting system was constructed in 1969, the creosote-coated timber pile-supported structures had outlived their lifespan. EMR was to replace the existing rotted system with a concrete-supported structural steel tower system that should last another 50 years.
EMR installed (55) 18-inch x 18-inch concrete piles, (16) 16-inch x 16-inch concrete piles, 32 timber piles, 570 linear feet of timber access walkway, and 480 linear feet of temporary access, including a steel bridge strong enough to hold an 85-ton crane. We poured 11 concrete caps to support the new approach towers. Each tower contained approximately 21 cubic yards of concrete, 22 feet of specifically designed hurricane-rated support towers, and a 20-foot frangible fiberglass mast that is designed to break in the event of an errant aircraft collision.